Please take a few minutes to read and understand our adoption process. We want to make it a great experience for everyone.
All animals available for adoption are current on vaccinations, spayed or neutered, and have been under the care of a veterinarian while in our program. We do not charge extra for those that required substantial medical care prior to adoption.
We understand that everyone is anxious to take their new family member home. There's nothing more exciting than starting a new life together. Nevertheless, we do not do same day adoptions. After years of experience, we've learned that many people regret a spontaneous decision. We ask you to meet the animal (more than once if you want) and think it over while we process your application. Our adoption fee is $35.
Your application will be reviewed by our adoption committee very quickly. If the entire household is not present to meet the pet when you apply, you may be asked to meet briefly with an Adoption Counselor. Once you are approved, we deliver your new pet, along with a going home package of toys we know they love and other essentials to start you all off right.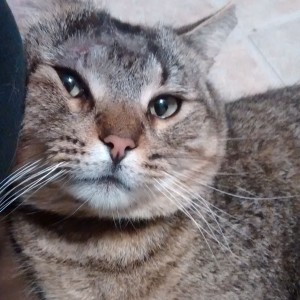 Our goal is for all adoptions to be safe, permanent, and successful. With that in mind, we even offer a free pet safety consultation (like childproofing, only for pets). Rest assured, we are not looking for reasons to disqualify anyone.
Adoption is not our focus. It is sometimes a necessity. We want to help more animals and that means finding homes for those that recover from medical care and those that are unable to go home to their owner after respite care. We know our animals well because they are in foster homes where they get a lot of personal attention.
Many shelters do not know the pets and their personality like we know ours. Some have spent a great deal of time with us. That offers you more information to help select the perfect new family member.
Yes, there are free pets available from lots of places. A free pet is never really free. They need food, collars, leashes, carriers and/or crates, beds, food and water dishes, vaccinations, and veterinary care for illnesses and injuries. If the adoption fee is a barrier, how will you pay for food, litter, vaccinations, or medical care? We need to know you are willing and able to meet the ongoing need for vaccinations, food, and appropriate medical care for a pet that may live 15-20+ years.
In addition, we do not want to risk our animals going to someone who sells animals to a lab or uses them as bait for fighting dogs and other horrors. Those folks collect free animals and are very skilled at knowing what to put on applications. They don't pay for pets and they don't take time to come to an adoption interview.
Please feel free to contact us and we'll email our Adoption Application. If you have any questions, just let us know.
Our adoption fee helps provide food and medical care for those that are not adoptable. Of course, we always appreciate additional donations.
If you are interested in foster or respite care, please click here.
Save
Save
Save
Save
Save