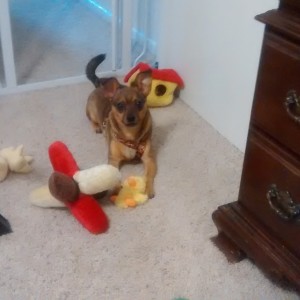 Our first requirement is that every board member must love pets–especially cats! Experience with special needs animals is a plus, but it's not required. At this time, all board members are volunteers, and our goal is to build an organization that serves the animals and the community in and around Austin. All of us serve in multiple capacities. We always need more wonderful people to join us. We are a 501c3 Texas nonprofit corporation. Contact Penny for information about what you can do for the animals.
Director/President – Penny Leisch (Texas)

You've seen our story and read about the commitment Michael and I have to animal welfare. Catnip Casa Cat Refuge is a step toward making our dreams of creating an organization to help people learn to care for special needs animals come true, especially cats. We truly believe with education and support there will be fewer aging and special needs animals spending sad days in local shelters. My first hat is that of President; my second hat is intake and evaluation of the animals; my third hat is that of Treasurer; and my fourth hat is Webmaster and designer.
Director/Vice President – Ruth Clapp (Michigan)
Ruth retired from working in children's services (CPS) in Arizona. Then, she quickly headed for Michigan and her grandchildren and transferred her attention to animal welfare. When she isn't entertaining grandchildren or planning her next craft fair, she's busy creating fundraising ideas to improve the lives of our special cats.
Director/Secretary – Shawna Wenzel (Oklahoma)
Shawna is retired from the insurance industry. She lives with two rescued dogs on two acres in Oklahoma. Being in a rural area, she's seen way too many animals dumped and neglected. Shawna is passionate about educating the community to help keep animals in their homes and find homes for special needs animals. When she's not mowing grass or chopping fire wood, she's busy evaluating topics for our educational programs.
Chief Technology Volunteer – Michael Leisch (Texas)
According to Michael, he is the CTO, which stands for Cat Trap Opener, but we know he does way more than that. 🙂 Michael isn't a board member or officer. Never the less, he's a very important part of this organization. Over thirty years of banking and technical experience gives him the expertise to keep our software current and the site secure and online when technical problems befall us. He scoops, handles vet pickup and delivery, and keeps us online, on top of working full time in his day job. We are grateful for his time and labor in all capacities.