The story behind Catnip Casa Cat Refuge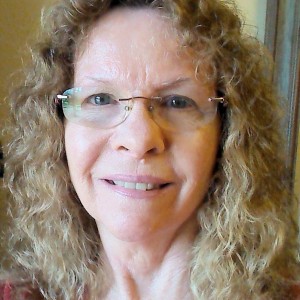 Hi, I'm Penny, the President and founder of Catnip Casa Cat Refuge. My husband's name is Michael. We've been active in animal rescue for over twenty years of our marriage. Together, we share over fifty years of rescue experience. Our rescued animals are the reason I also began to learn complementary healing support therapies for animals, such as massage, swim therapy, and more. It's a pleasure to help furry family members who face physical and medical challenges enjoy a better quality of life as long as possible.
About twelve years ago, we also got involved in the TNR (Trap, Neuter, Release) programs for community cats (sometimes called feral cats). We worked with AZCats in Arizona, and now participate in TNR in our Austin neighborhood with the support of Austin Humane Society's program.
Soon, we found others who shared our dream to help more special needs and senior cats. Catnip Casa's goal is to provide a safe place for cats that have no alternatives or need extensive rehab time due to age, accident, or disease. We focus on cats that can continue to live well with special care and are often adoptable when owners are taught how to care for them. Cats develop problems, like most people and animals face at some point in their senior years, or earlier in the case of accident or disease. Many lose their lives simply because they have no place to live that can provide the care they need, and no one able to take the time to train a caregiver who might be willing to adopt or foster them with education and support.
There will always be another kitty in need of help, and the nature of the forever care of pawspice cats is that we lose them. We hate to lose them, but the turnover means this project will continue to benefit more cats. Of course, we also lose them for happier reasons when they move on to a forever home. We truly want to be a safe place for a ninth life.
Several feral kitties (community cats) also live on our property. They've been through Austin Humane Society's TNR clinic and are healthy enough to live in their natural habitat with oversight. One has a heart condition and takes his medicine in a dab of tuna every day. Not all special needs cats are family pets. We happily provide a safe refuge and watch over them and attend to their medical needs. TNR is also a part of the Catnip Casa Cat Refuge mission.
In spite of TNR programs in Austin and many caring community cat caregivers, no formal programs in Austin include community cats that may be able to live well with special care. While they may be more difficult, we don't automatically turn them away as long as the condition and the animal fit our program. Some of the cats found among colonies are family cats that were dumped due to their problems and just need medical care, along with a chance to learn indoor manners and trust again.
A lot of hard work and many wonderful people made this dream a reality. Our veterinarians cheered us on. Friends encouraged us, and neighbors were supportive–one of whom thanked us for providing well-cared-for rodent control in the neighborhood, due to our TNR work! We have a wonderful board, and we are a Texas nonprofit 501(c)(3).
Please contact me if you want to learn more. There are even ways to help that don't require money! Help us to help more kitties find a safe place to live that ninth life.
Read more about Our Casas and Our Work