Please, click on the Amplify Austin link (above) to donate from 1/17 through 3/2!
This insures we get credit for all donations and more matching funds come to our kitties.
Please Note: We are not accepting new cats. Sorry, we are at full capacity.
Try the Shop & Save page. You shop. Stores donate!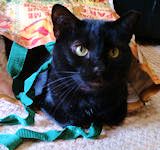 Catnip Casa Cat Refuge provides care for cats that require extensive rehab or lifelong pawspice care due to age, disease, or disabilities that do not allow them to live in a normal home due to medical needs or behavioral challenges. In the case of community cats, they are unable to function in their natural environment.
Sponsor a Special Needs or Senior Cat today!
The cats we serve have the potential to live well with specialized care. We strive to keep their environment safe and normal while addressing challenging needs.
Donate cash, food, good used items, and more
We educate owners, caregivers, professionals, and the public, about caring for cats with challenges caused by age, disease, disabilities, or terminal illness.
We strive to develop a network of persons, services, and resources that allow us to offer the care you expect for the cats you support.
Interested in going back to school or saving money while you finish an online degree? Check our Volunteer page. We can help.
Help Raise Funds – Ask About Opportunities to Help
Spread the word when we are doing fundraising by sharing our posts, get a group together to sponsor a kitty, or do a fundraising project. We have fundraising project ideas that are fun, and some don't even involve money. We simply need your help to do it!
Please do not contact us about taking your cat.
We recommend Rehome. If you need help with resources, such as low-cost vet care, food pantries, and more, check out Pets.Findhelp below.